06 Feb

How to Evaluate Multifamily Investment Properties in Los Angeles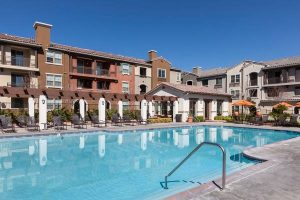 Are you planning on investing in a multifamily investment property in Los Angeles or elsewhere in Southern California? If so, one of the most important things that you will have to do as an investor is to analyze that property to determine if it's going to make a great investment or not.
If you've never evaluated an investment property before, or are planning on adding a new property to your portfolio, this article will provide you with several tips you can use for determining if a property is right for you or not.
Find Out Why the Owner Is Selling the Property
The first thing to do when evaluating a multifamily investment property is to find out why the owner is selling.
Are they selling because they want to downsize their portfolio?
Does the building need major repairs, renovation or have other issues that need immediate attention?
Get to the bottom of why the seller is ready to sell their property. This will also help you to know if they are motivated and ready to sell, or if they are unmotivated and will require extra work to close the deal compared to other properties you may have purchased in the past.
Are Vacancies High Right Now?
Once you find out why the owner is selling their property, the next question that will need to be answered is if the property has a high vacancy rate right now. This is important to ask because if there are a lot of vacancies, you will naturally want to find out why before you choose to purchase the property.
Besides inquiring about vacancies, you will also want to find out if there is a potential for increasing the rent as well.
Look at The Numbers
After asking these basic questions about the property, your next step should be to examine the numbers to determine the cash-on-cash return, as well as the property's Cap Rate.
Next, you will need to take a hard look at the property's cash flow from the information provided by the owner. These figures should include the property's rental income including all of the rental expenses that the property has had since it's been in the possession of the current owner.
Looking at the numbers is vital because your goal should also be to determine if the numbers for the building that the seller initially provided actually make sense when they are checked against the documented rental income and expenses that the property is producing.
What's the Location Like?
Evaluating a multifamily property is a lot like being a detective and if you've gotten this far in your "investigation", the next step is to learn more about the property's location.
Is the property centrally located, close to stores, and other sources of transportation?
How is the crime rate in the neighborhood?
What are people saying about the area online?
Do A Comparable Analysis of Other Properties in the Area
Last of all, but most important is comps.
You're going to want to find out if comparable multifamily properties in the Los Angeles area have similar values as the property that you want to purchase. If the property you want to buy is being sold for $100,000 more than other comparable multifamily properties, you have to ask yourself why?
Was the property recently renovated? Does it include amenities or features that you're not aware of?
These are just a few key questions to ask when evaluating a multifamily investment property.
Contact MW Real Estate Group
At MW Real Estate Group we're an excellent resource for sourcing, acquiring and managing Los Angeles area investment properties.
To learn more about the services that we can offer you contact us today by calling (213) 927-2117 or connect with us online by clicking here.