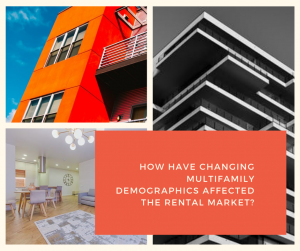 Over the last ten years, we've seen a huge increase in demand for multifamily rental properties in Los Angeles and other cities across the United States thanks to the changing demographics of renters.
In this article, we will break down how the demographics of multifamily renters have changed and offer you some insight into what multifamily renters will be looking for in the coming years.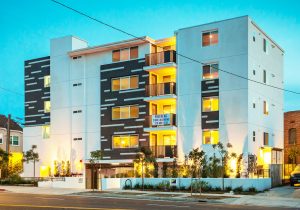 Multifamily Renters Then Vs. Now
If you're old enough to remember what the world was like in the 1970's, 1980's and 1990's, you know that back then when someone rented a unit in a multifamily rental property, they were typically younger renters (late teens or early twenties) who were just starting out in life or going to college.
Although most renters back then were younger, there were also a fair share of older renters who lived in multifamily rentals across the United States, especially if those rentals offered more conveniences and or amenities than what older renters could enjoy living in their single-family homes.
Times have changed over the last 40 years and today's multifamily renter doesn't have a specific age demographic. In 2019 t's not uncommon to find renters from age 18 to 70+ living in an apartment, condo, or another multifamily rental property nationwide.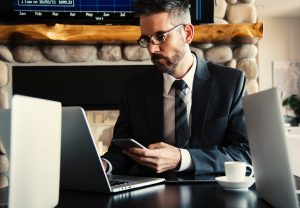 Why Are Younger Renters Staying in Multifamily Rentals Longer?
30-40 years ago, most people in their early twenties wanted to get married after they finished college, start a family, settle down, and buy a home. In today's world, the average person in their twenties doesn't want to get married or settle down as soon as their parents once did.
Thanks to recent U.S. Census data we know that in 2015 the average age of a man who was going to get married for the first time was 29 years, while for women their average age was 27 years.
This change in demographics stands in stark contrast to the early 1970's when most couples were in their early twenties when they were getting married for the first time and starting families.
Today's younger renter isn't just pushing off marriage and starting a family strictly by choice;  many people from the Millennial and Generation Z demographic are choosing to wait longer than their parents to get married and start families due to things like the state of the economy, job losses, student loan debt and of course the high cost of buying a home in states like California.
Since younger people are getting married, starting families, and buying homes later than their parents and grandparents once did, this is another reason why there has been such a huge demand on multifamily rental properties.
Older Generations Are Turning to Multifamily Rentals More Than Ever Before
Besides the change in tastes of younger generations, older generations are also living longer, downsizing, and choosing to live in multifamily rentals compared to living out their lives in their single-family homes.
Most people in their sixties and seventies in 2019 also don't want to be tied down to stuff, or massive homes that they aren't using, while other people who decide to sell their homes late in life want to live closer to the nightlife and options that they aren't able to enjoy while living in their homes.
Regardless of the demographics, one thing is for certain, owning a multifamily rental property in Los Angeles is one of the best decisions than an investor can make and there's nobody better in the L.A. area than MW Real Estate Group to help source, acquire, and manage properties for your investment portfolio.
To learn more about the services we can offer you contact us at (213) 927-2117 or connect with us online.