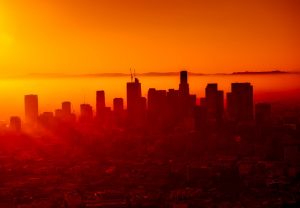 At a recent USC Lusk Center for Real Estate meeting in Los Angeles (October 17th), the future of multi-family housing was discussed including what renters and investors expect in 2019.
In this article, we will cover some of the key takeaways from that meeting and give you some insight into what the future holds for the multifamily rental market this year and beyond.
The Current View of Renting Needs to Change
There's no denying that in almost every phase of society the notion of home ownership is encouraged and advocated over renting. This "policy" stems from the post WW2 era where it was commonplace for most people to buy their own homes in their twenties, settle down and start families.
In 2019 the traditional family has changed and with it so has the long-term ideals of most people. Instead of buying homes in their twenties and thirties as their parents or grandparents did in the past, it's not uncommon for people to wait longer to purchase their first homes.
Besides waiting longer to buy homes, many people are opting to rent by choice because they favor the lifestyle and freedom that renting affords them vs. buying a home.
In her speech at the USC Lusk Center for Real Estate meeting, Jenny Schuetz said this about renting vs. home ownership in 2019.
"We have this relentless push that everyone needs to become a homeowner," Schuetz said. "I think renting shouldn't be viewed as a measure of last resort. In other countries, middle-income families are renters for long stages of their life and that's not viewed with social stigma."
Revisiting Proposition 10
Although it still hadn't been voted on at the polls yet at the time of the meeting, Proposition 10 was on the minds of the panelists who spoke at the USC Lusk Center for Real Estate meeting.
The general consensus among the panel was that passing Proposition 10 would lead to further shrinking the supply of multifamily housing supply in California because landlords would be less inclined to build multifamily properties here due to rent control.
Robert Kleinhenz presented research from Beacon Economics on rent control showing that rent-controlled units often are occupied by middle- and high-income households, not fulfilling the intended goal of making housing more affordable for lower-income households. Moreover, markets with rent control tend to undersupply.
What's the Solution to The Housing Supply Problem?
Supply vs. demand is economics 101 so the big question is what are cities like Los Angeles and San Diego going to do to counter the problem of the lack of supply of affordable homes?
The answer or solution that many people feel should be explored is building taller buildings, in the seven-story range, (or bigger), since just building single-family tract homes or smaller apartments is not creating enough housing supply to keep up with demand nationwide.
Modest Rent Increases Projected For 2019
Thanks to the recent Lusk Center Casden Multifamily Forecast we know that only modest rent increases of 1.8 percent are projected for Los Angeles and Orange County this year while the San Diego area can expect rent increases of 2 percent.
This is good news for renters who have been battered by high rents in recent years but in order to solve the housing problem in California, the one thing that we can hope for is that more housing will continue to be built in order for the state to keep up with the demand for housing.
Get Brokerage and Property Management Services in Los Angeles
To learn more about commercial real estate in Los Angeles, or to speak with us about our brokerage and property management services, contact MW Real Estate Group.
We are your best resource in Los Angeles for investment sourcing, a brokerage for acquisitions, and of course full-service property management. Call us at (213) 927-2117 or click here to connect with us online.