Do you own multifamily rental properties in Los Angeles or elsewhere in California? If so, the reality is that if one of your properties has 16 or more units you most likely have a resident manager or someone who lives there 24/7, and is always accessible by your tenants.
In California, a resident manager is also known as a "responsible person" who is "in charge of the apartment house".
What most owners don't know is that the laws for resident managers changed in California in the last year.
Here's a breakdown of the things that you need to know if you have a resident manager.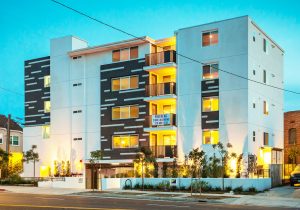 How Much Should You Be Paying Your Resident Manager?
Since a resident manager is, in fact, an employee, you should be paying them no less than $11/hour if you have more than 26 employees, and $10.50 per hour if you have less than 26 employees.
If your multifamily rental property is located in a city in California that has a minimum wage requirement that's higher than what the state requires, you should be complying with that city's ordinance.
When it comes to the rent deduction that can be credited against your resident managers wages, it's $593.05 for single managers, and $877.26 per month for couples that work for an employer who has less than 26 employees.
Hours worked – If your resident manager works more than 40 hours per week, they must be paid time and a half or $15.75 for each excessive hour.
Waiting time and stand by time – Owners are not required to pay a resident manager if they are waiting for a repair person to show up and may be doing something else while they wait. The manager must be actively working or carrying out their assigned duties. (Nothdurft v. Steck 227 C.A.4th 524)
It's vital that every owner complies with the labor code in California and acts in "good faith" to pay their resident manager for the hours that they work because failure to do so means that the employer could be found to be in violation of the wage law and the resident manager may be owed "liquidated damages" or double their unpaid wages. (Labor Code Section 1194.2.)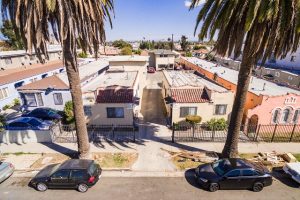 What Happens If Your Rental Property Has Under 16 Units?
Does your rental property have less than 16 units? If this is the case, you are not required by California law to have a resident manager but you still must pay this individual the full minimum wage for the hours that they work.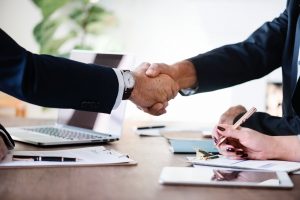 Get Property Management For Your Multifamily Rental Properties
Tired of hiring resident managers to manage your multifamily rental properties? We can help! MW Real Estate Group is your best resource for property management, investment sourcing, acquisitions and more.
To learn more about our services contact us today at (213) 927-2117 or click here to connect with us online.