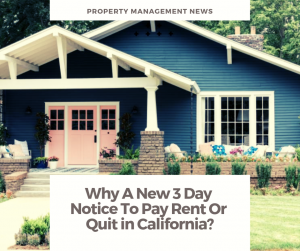 If you ask most landlords if they've served a 3-day notice to pay or quit they will tell you yes, they've served this notice at least once while they've owned rental properties.
A 3-day notice to pay or quit is typically filed when a tenant has not paid their rent on time. When this happens, the tenant will, of course, have 3 days to pay or move out with all of their possessions.
Besides filing this notice for non-payment, a 3-day notice to pay or quit may also be filed if a tenant has been found to be in non-compliance. For example, they have: unauthorized guests, pets without permission, or they've been disturbing the peace. In these cases, the tenant must cure the violation (if it's curable) or move out within 3 days.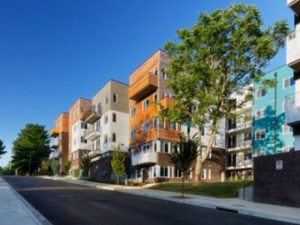 The Landlord-Tenant Struggle
Sadly, in this day and age, it's not uncommon for tenants to engage with landlords in a "battle" of sorts when the 3-day notice to pay or quit has been filed.
It's not uncommon for some tenants to file a Defense of Habitability claim to stall the eviction process and essentially force the landlord to defend themselves against the phony claims while the tenant can withhold rent and live in the property.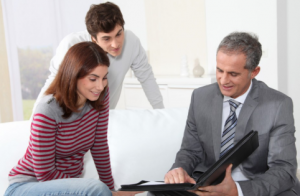 MW's Solution to The Problem
The key to success with filing a proper 3-day notice to pay or quit all goes back to how that notice is worded because, with a correctly worded notice a landlord can indeed protect themselves from erroneous Defense of Habitability claims and see that the tenant complies with their 3-day notice to pay or quit.
At MW Real Estate Group we only work with the finest attorneys in Los Angeles that craft the best legal language which will ensure that our owners' best interests are protected if a 3-day notice to pay or quit needs to be filed.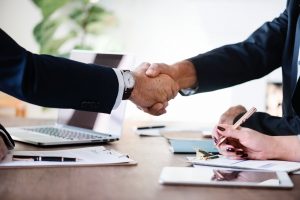 MW – Full Service Multifamily Investment Services in Los Angeles
Need brokerage or property management in Los Angeles? MW Real Estate Group is your best resource in Los Angeles for investment sourcing, brokerage for acquisitions, and of course full-service property management.
To learn more about the property management services we can offer you contact us today by calling (213) 927-2117 or click here to connect with us online.