01 Nov

$2.2M Instant Value-Add!

Posted at 15:45h

in

Buyer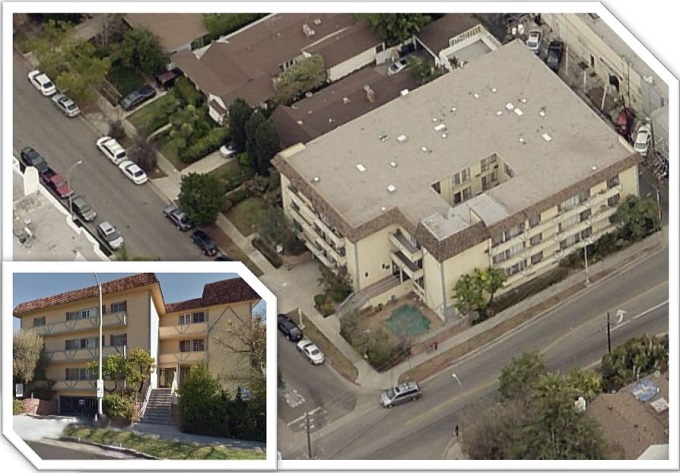 1450 Midvale Ave, Westwood, Los Angeles
Sourcing the Value-Add Opportunity
Through the CCIM Leadership network Wolf Baschung, CCIM became aware of some West Side (Los Angeles) assets that might be available for sale. These were off market opportunities, which sometimes present value-add opportunities. Diligent follow up for weeks eventually led to a one liner on this property: 35 units / Westwood / Price: $9.5M / NOI: $266,718 / Near UCLA.
Making the Offer
With very little information to go by — No rent roll or expenses, comparable sales were sought. The market was so tight in Westwood that no properties had traded in the previous 24 months. Nevertheless, the closest comparable sales put the price/sf at $450.  Based on the square footage of the building, Wolf Baschung suggested to a client with a 1031 exchange $5,000,000 equity placement need, to make the offer at $9,000,000.
Negotiating the Deal
The offer at $9,000,000 was immediately accepted by the seller. This was the first hint a value-add opportunity was at hand, since it has been pitched half a million dollars under the asking price, with no counter offer made by the seller. The rent roll and expenses were made available and underwriting began in earnest. The following PDF shows simple underwriting done for the buyer:
1450 Midvale Underwriting
Through careful underwriting and comp analysis it was determined the property was undervalued. However, this is a rent controlled asset and while rents were low we suspected some deferred maintenance, and the buyer carefully weighed the costs associated with achieving the value-add component. Property inspections were undertaken.
Negotiation Part Two
The second part of the negotiation took place after the property inspection. It was discovered that there was indeed a fair amount of deferred maintenance. Importantly, both roof and elevator were beyond their useful lives. It is a three story building over center courtyard, making roof replacement subject to OSHA regulations costly to overcome. Wolf Baschung presented a significant credit request to the seller based on the buyer's due diligence findings. The strategy was to present the total scope of repairs required at a cost of $923,535, versus the $456,535 that would have to be spent immediately for the safety and welfare of residents. A $456,535 credit was requested. You can see the cost breakdown and strategy by clicking on the following PDF:
1450 Midvale Work Required
Success!
The seller credit came in at $200,000 for a purchase price of $8,800,000. It is customary for buyers to expect half of the requested credit, so this was deemed acceptable. In addition, the amount itself in this was was significant. However, Wolf Baschung's estimation that the property had been at least 20% undervalued relative to market was borne out a week later, when the buyer received an all cash $11,000,000 offer on the property, yielding instant $2,200,000 value-add to the acquisition.