15 Apr

Buyer Rep – What I Do For You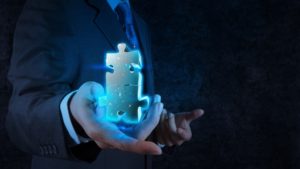 There's a lot more to buyer representation than finding property.
Step 1 of my buyer representation starts with a very personalized in depth consultation; we sit down and explore your investment needs and what's important to you about the purchase. At this time I give you a quick, relevant update of the market so you know what to expect as we move through the process. For example, do you think we're in a seller or a buyer's market now? What are your return on investment expectations? Which asset type or combination would work for you?  What are the value add vs blue chip investment areas? Will you have property management in place? Each of these poses certain challenges that I am knowledgeable in overcoming!
Step 2 consists of the loan pre-approval process with the right lender for your particular investment requirement and location so we know your purchasing power… Are you going for an SBA owner user purchase? An A area new construction multifamily asset or a C area 1920's value add deal?  I hate to have you set your sights on a deal and be disappointed!
Step 3 involves how I go about finding a property for you, especially when there is a drastic shortage of I don't just wait for homes to pop on the multiple listing services… Buyer representation with me means I go out and actively prospect to find them for you!
Step 4 then consists of my offering advice and counsel on how to write a compelling offer to a seller to help you be the winning offer! It's not uncommon in today's market to compete with multiple offers and I have decades of negotiation experience in my arsenal to help you craft the terms and offer strategy to WIN the deal!
Once you have an accepted offer, we move to Step 5 in which I help guide you through inspections, disclosures, possible post inspection re-negotiations as well as the rest of the necessary paperwork to close the escrow. I know what RED FLAGS to alert you to and have legal, property management, or other resources to refer you to when things come up…..and they always do!
Step 6 involves serving as an orchestra conductor, making sure that all parties are doing what's necessary to successfully close your purchase and keeping you apprised of all updates and challenges.
Step 7: I close deals…meaning, you receive the keys to your new investment and you're ready to CASH FLOW.
Step 8: Owning an investment property is running a business. I refer resources that can help you maximize your investment: property management, legal advice, accounting advice, and so on. MW Real Estate Group provides full services brokerage

and management

in case you need.