16 Apr

Listing Agent – What I Do For You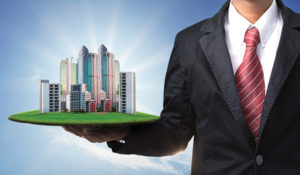 Listing Agent with Unparalleled Reach and Skills
Step 1 as your listing agent starts with a very personalized in depth consultation. We sit down and explore your needs and what's important to you about the sale of your investment property. Are you cashing out? Will you be doing a 1031 exchange? Is this an estate planning sale? Or are you a private equity investor in an expansion mode? At this time I give you a quick, relevant update of the market so you know what to expect as we move through the process. For example, do you think we're in a seller or a buyer's market now? Yes, exactly…and that poses certain challenges that I am knowledgeable in overcoming!
Step 2 consists of creating an in depth market analysis of your property. Utilizing state-of-the art market data from the most trusted providers I give you a very accurate broker opinion of value on your property. I have valued hundreds of properties for clients and as a consultant for banks, private lenders, and developers for over fifteen years. Once we agree on a price range for the sale we forge the best pricing strategy for you. Pricing a listing correctly is key to a successful sale!
Step 3 involves creating a custom sales brochure, typically 35 to 50 pages. This very professional publication is the heart of the listing. Here you will see your property showcased with excellent professional photography, aerial drone photography, interactive 3D digital environments, satellite imagery and more. We present property financials and investment metrics, the local and regional market advantages, and we make our pitch for the incredible value inherent in your sale.
Step 4 then consists of launching your property listing with unmatched marketing power and to a massive national and international network of brokers, investors, developers. I utilize a host of inbound and outbound marketing techniques that drive buyers to the listings, always ranking in the 90th percentile or higher of viewership statistics for listing exchanges like Loopnet and Costar. My KW team is licensed in 46 states. My personal broker, investor, and developer database counts upwards of 8,000 unique recipients. My network of brokers and investors spans a 20 year career. My CCIM network can help you secure top notch experts nationwide for out of state 1031 exchanges. Keller Williams has 700 offices and over 90,000 agents nationwide who cooperate to help you sell.
Step 5 is where we field the strongest offers on your property, qualify the best buyers, decipher the most advantageous terms, craft airtight counter offers and land the winning buyer! I have many tips and suggestions in my arsenal to help you CLOSE the deal!
Once you have an accepted offer, we move to Step 6 in which I help guide you through inspections, disclosures as well as the rest of the necessary paperwork to close the I know what RED FLAGS to alert you to and have resources to refer you to when things come up…..and they always do!
Step 7 involves serving as an orchestra conductor, making sure that all parties are doing what's necessary to successfully close your purchase and keeping you apprised of all updates and
Step 8: I close deals…meaning, you will close successfully, for the highest possible price with least amount of hassle, and you will sleep well with t's and i's crossed and dotted.