30 Jul

As Multifamily Demand Increases, More Investors Target Smaller Multifamily Properties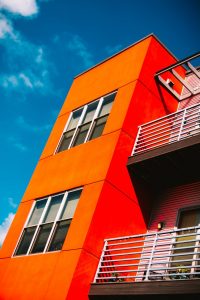 Multifamily properties have a timeless appeal among investors, because they know that these types of rental properties are an excellent way to earn passive cash flow every month while building wealth.
Over the last year, investors in Los Angeles have been targeting smaller multifamily properties more than ever before, especially multifamily properties that have 20 units or less.
Why are smaller multifamily properties more in demand in Los Angeles?
The rapid increase in inflation has a lot to do with the renewed demand for multifamily properties as more investors are choosing to diversify their holdings and are moving some of their capital out of the stock market because they just are not sure about the direction it's heading in.
Record Level Of Interest To Purchase Multifamily Properties In SoCal
Thanks to a recent interview with Dan Blackwell, vice president with CBRE Group Inc's, Capital Markets Team, we know that there has been a record interest in purchasing multifamily properties in Southern California during the last 12 months.
Investors have been primarily targeting Class B and C 'workforce housing' properties because these properties are always in demand, especially during times of economic turmoil, like what we're experiencing now.
Even though there's been a record level of demand for multifamily properties in Southern California, the caveat is that there hasn't been a lot of inventory to choose from, because Class B and C properties are hard to build, so existing properties sell fast when they come to market.
Multifamily Demand Expected To Continue
During these changing times, it's easy to see why investors are continuing to set their sights on smaller multifamily properties, especially since potential changes to the tax code (1031 exchange) could affect an investor's ability to do like-kind exchanges.
With the demand for smaller multifamily properties expected to stay high, investors who have been thinking about investing in multifamily should make their moves now because prices are only predicted to increase, as more investors make offers on what little available inventory.
Contact MW Real Estate Group
At MW Real Estate Group, we specialize in managing multifamily properties of all sizes in the Los Angeles area.
If you own one or more multifamily properties, and you need property management, contact us today by calling (213) 927-2117 or click here.