29 Nov

What Can a Los Angeles Real Estate Broker Do for You?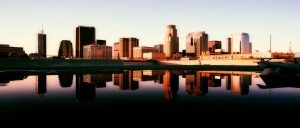 By MW Real Estate Group
Are you planning on selling your investment property and are searching for a Real Estate Broker in Los Angeles?
In this article, we will discuss what a Los Angeles Real Estate Broker will do for you just you can have confidence and peace of mind in choosing us to help you sell your property.
Our Relationship with You Starts with an in-depth Consultation
Before getting started with selling your investment property in Los Angeles, our team will sit down with you to discuss your financial situation and learn more about how you want to use the proceeds from the sale.
Some of the questions we will ask you include:
Are you be cashing out?
Will we be doing a 1031 exchange?
Is this sale going to be an estate sale?
Are you a private equity investor who is in expansion mode?
Time for A Marketing Analysis
After sitting down to discuss your financial goals for the sale of your investment property the next thing we will do is do is utilize our state-of-the-art technology to do a complete market analysis of your property.
You can have confidence that the price range that we choose for your property will be based on our years of valuing hundreds of properties for our clients in the Los Angeles area including consulting with banks, private lenders, and developers.
The BEST Marketing for Your Los Angeles Investment Property
Once we've agreed on the list price for your investment property the next step is to start marketing your property in all forms of media including print and the internet.
Print Marketing – This will involve creating a custom sales brochure (35-50 pages) which will showcase every aspect of your property.
Aerial Photography – With the help of aerial drone technology, we will take absolutely stunning aerial photos of your Los Angeles investment property. These photos will be showcased on our website and all other Real Estate websites that we list your property on.
The Latest Technology – Besides using drones, print marketing, and aerial photography to market your property we will also use the latest advancements in technology to market your listing online.
This will give your listing the advantage over other properties in Los Angeles, especially when buyers have the ability to tour a 3D interactive environment of your property or view satellite imagery to gain a better understanding of the area.
Once your listing is ready to go live, we will launch it to our network of websites across the Internet including our personal database of over 8,000 unique recipients which include brokers and investors.
When your Los Angeles Investment Property listing is live on the Internet you can count on our team to field the strongest offers from the most qualified buyers. Our service to you will also includes crafting the best counter offers and using our decades of experience to close the sale.
Contact MW Real Estate Group
To get started with listing your investment property in Los Angeles online contact MW Real Estate Group by calling us at (213) 927-2117 or CLICK HERE to connect with us through our website.