07 May

Rental Affordability Act – Learn More About The Latest Effort To End Costa Hawkins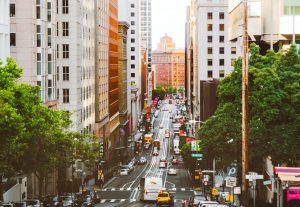 What is the Rental Affordability Act? It's the latest attempt by California lawmakers to end Costa Hawkins, the 1995 housing act, that places limits on rent control in California.
With this new effort to "protect renters", the Rental Affordability Act seeks to expand rent control in California while continuing to place limits on rent increases.
Sadly, as with any form of legislation, there is also another goal behind the Rental Affordability Act, lawmakers have promised to withdraw this ballot measure if Governor Newsom suspends Costa Hawkins, giving them what they want anyway, the opportunity to have full rent control in California.
Rent Control – An Idea That Never Works
It's understandable why people want rent control in California because rents are high, but rent control isn't the answer, the only real solution to improving the rental market in California is of course building more rental properties.
When more rentals are built statewide, this will increase the supply of rental properties, and with more supply to choose from, rents will go down because tenants will have more options.
Supply vs. demand is a common economic concept that we see played out in every other area of our economic lives, except the rental market in California. Bureaucracy has played a part in slowing down the development of more rental properties in the state and this increases the demand for the existing inventory while also increases rents as well.
By implementing more rent control measures statewide with the Rental Affordability Act, or suspending Costa Hawkins, we're only going to see the rental market here get worse.
How?
There's going to continue to be competition for available inventory, which will keep rents high, and what's worse is that we can expect little to no construction of new rental inventory in California because contractors are historically less inclined to build in cities or states where there are rental price controls.
What's The Solution During COVID-19?
Southern California is indeed facing a crisis in the rental market because tens of thousands of renters are potentially unemployed due to COVID-19 lockdowns and are unable to pay their rents but more rent control is not the solution to the short-term problems that the rental market is facing.
As of May 2020, it's clear that what most landlords across California are doing to keep their tenants in their rental properties is working. With unemployment benefits and stimulus payments finally getting paid to renters, it's likely that we will see another month of rents paid similar to what we saw in April.
To ease the burden of high rents across California, the only solution to this problem is for more rental inventory to be built. Once we have more rental inventory on the market, this is the only thing that's going to eventually lower rents statewide because the state will finally have enough supply to meet demand.
Contact MW Real Estate Group
MW Real Estate Group is one of the top property management companies in Los Angeles. We specialize in sourcing, acquiring, and managing multifamily properties.
To learn more about the services that we can offer you, contact us today by calling (213) 927-2117 or click here to connect with us online.