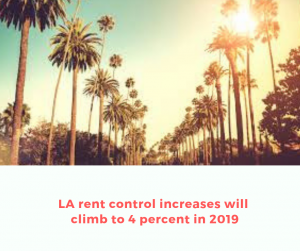 For the first time in 10 years, Los Angeles residents who live in rent-controlled apartments will see slightly higher rent payments in the coming year thanks to a 4% rent increase. 
Rents will be increased in accordance with the Rent Stabilization Ordinance which allows rent increases based on LA's consumer price index, an index which measures inflation and the cost of living.
Thanks to the price index, landlords are allowed to raise rents between 3%-8% per year. For 10 years plus, rent increases have been fixed at 3% each year so it's surprising to see a 4% increase, but the increase can be attributed to the positive growth that the city sees in the state including a strong economy and low unemployment.
What does a 1% rent increase look like for renters? If you are paying $1,545 rent, and you're living in a rent-controlled apartment, you can expect your monthly rent payment to go up to $1,560 per month.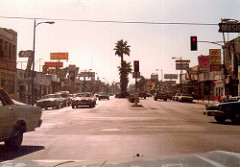 Rent Control History
The history of rent control in Los Angeles dates back to 1978 when the city first froze rent increases for a period of six months because there was a shortage of "safe and sanitary" housing in the city.
Following that six-month period, the city approved its own permanent rent control ordinances and other cities in Southern California soon followed with their own. Those cities include: Beverly Hills, Santa Monica, Thousand Oaks, Palm Springs, and West Hollywood.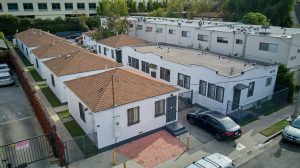 How Exactly Does Rent Control Work?
As of 2019, rent control in Southern California only affects West Hollywood, Beverly Hills, Santa Monica and the City of Los Angeles so if you don't live in any of these areas, rent control doesn't apply to you.
If you do live in any of the cities mentioned above then the next step is to find out when your building was constructed because for example in the city of Los Angles, buildings that were constructed before October 1st, 1978 are rent controlled while buildings built after this date are not rent controlled.
Here's a break down of cities in Southern California that have their own rent control ordinances for buildings that were constructed before a certain date.
City of Los Angeles – October 1st, 1978
Santa Monica – April 10th, 1979
West Hollywood – July 1st, 1979
Beverly Hills – February 1st, 1995
Newer buildings in any of these cities which were built in California after 1995, are protected by the Costa Hawkins Housing Act, legislation that places limits on rent control in California.
Costa Hawkins has been under fire over the last 12 months and narrowly avoided being defeated during the November 2018 election. Since then State Legislators have worked hard to create new rent control legislation to place on Governor Newsom's desk which he has promised to sign.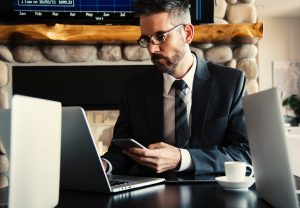 Does Rent Control Make Housing More Affordable?
Rent control is something that's been hotly debated in Southern California for years, especially since the state has seen huge rent increases following the recent explosive growth of the real estate market.
Supporters of rent control ordinances like those in the City of Los Angeles will argue that having rent control saves renters money on a monthly basis but opponents of Rent Control will point to the fact that rent control is responsible for creating supply vs demand problems in California like we've seen over the last 10 years.
Regardless of if you like it or not, the battle over rent control isn't over. To stay on top of the latest rent control news follow our blog for in depth coverage regarding this issue!
Contact MW Real Estate Group
Do you need property management for your rental properties? Or are you interested in adding more properties to your portfolio?
Our company is your best resource in Los Angeles for investment sourcing, a brokerage for acquisitions, and of course full-service property management.
To learn more about the services we can offer you contact us at (213) 927-2117 or click here to connect with us online.