29 May

Rent Control In California – Learn More About The Bills That Lawmakers Want To Pass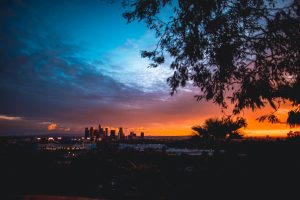 The battle over rent control in California continues, even though AB 1482 became law in January 2020, capping rent increases at 5 percent per year plus local inflation.
Lawmakers in California continue to push for more rent control following Covid-19 and the changes that it's brought to the state's rental market.
In this article, we will break down the latest moves by lawmakers to pass more rent control in California and further change the state's rental market.
Rental Affordability Act  – The Latest Push For Rent Control In California
Lawmakers in California have wanted to cancel the Costa Hawkins Rental Housing Act for years, and the 2020 Rental Affordability Act may be their opportunity to accomplish that goal.
Currently, on the November 2020 ballot, if this bill is passed, it's going to allow local governments to enact rent control on rental housing that's over 15 years old.
Costa Hawkins currently protects properties that were built after February 1st, 1995, including single-family homes, condos, and townhomes.
Landlords who don't own more than two rental properties, and new construction will be exempt, but for those landlords who own a portfolio of rental properties in California, they are going to suffer financially if this bill is passed.
Naturally, The Rental Affordability Act is supported by all rent control advocates, most lawmakers in California and Bernie Sanders. At the same time, it remains opposed by the California Apartment Association and most organizations that support landlords in California.
AB 828
Another bill on the horizon that would adversely impact landlords in California is AB 828. If passed, this bill would give the courts in California the ability to cut rents by 25%.
Thankfully, opposition to this bill remains strong and in recent weeks, California lawmakers' offices have been flooded with more than 55,000 voicemail and email messages in opposition to it.
What most AB 828 advocates don't disclose is that if the bill were to be passed, a tenant who petitions the court system for a 25% rent decrease wouldn't have to show the court that they've been affected by COVID-19.
The California courts would assume that every tenant is facing some kind of COVID-19 financial hardship, and their rent must be cut by 25%.
Landlords would have no safeguards under AB 828, and the burden of proof would be on them to show that they would be hurt financially if the court cut their tenants rent by 25%.
As of May 2020, the good news is that AB 828 has been postponed until at least this summer since the bill is currently in the Senate rules committee. This will give landlords in California the opportunity to mobilize and voice their opposition to AB 828.
Contact MW Real Estate Group
To learn more about the latest rental legislation affecting landlords in California, or to speak with us about our property management services, contact us today by calling (213) 927-2117 or click here.