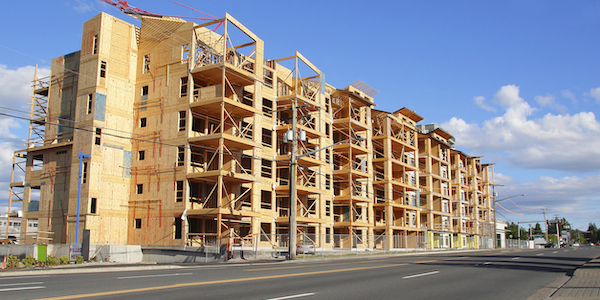 15 Jun

Study Shows Regulation Accounts For More Than 40% Of Multifamily Development Costs

Thanks to a recent study by the National Association of Home Builders, we know that government-imposed regulations often account for more than 40% of multifamily development costs.

This is not surprising, especially in California, where regulations can often delay projects for years and the sad thing is that the rental market suffers because new rental properties are not coming to the market fast enough to meet demand.

Regulation imposed by the Federal, State and local government accounts for an average of 40.6% of multifamily development costs, according to joint research released by the National Association of Home Builders (NAHB) and the National Multifamily Housing Council (NHMC).

Changes to building codes in the past 10 years (11.1%), costs when site work begins (8.5%), and development requirements (5.4%) account for the largest share of regulatory costs for multifamily developers, the research finds.

Apartment developers also facing zoning requirements, building codes, impact fees, permitting requirements, design standards, public land requirements, federal OSHA regulations, and other labor requirements, all of which add up to increased costs for developers across the board.
Close To 90% Of Developers Avoid Building In Rent Controlled Areas
Another shocking revelation from the National Association of Home Builders study is that close to 90% of builders surveyed recently indicated that they avoid building in areas where regulations like rent control and inclusionary zoning are in place.
Sadly, California has had statewide rent control regulations in place since 2019, and the state also leads the nation in inclusionary zoning since 170 cities in California have IZ policies in place.
Like rent control, inclusionary zoning always sounds good in theory, but the reality is that inclusionary zoning incentives are frequently inadequate, and do not cover a developer's lost rental revenue.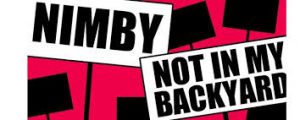 NIMBY Opposition Also Adds To Multifamily Development Costs
In recent years, we've had a heated debate in the Los Angeles area concerning adding more multifamily properties to the LA area.
LA Residents agree that more housing is needed, but they often can't agree on where to build multifamily housing.
The Not In My Back Yard (NIMBY) opposition to multifamily housing is responsible for adding an additional 5.6% to total multifamily development costs and delaying new the delivery of new housing units by close to 8 months.

Contact MW Real Estate Group
At MW Real Estate Group, we specialize in managing multifamily properties in Los Angeles, CA.
Our team will save you the time, money, and hassle of managing your multifamily property yourself while ensuring that your property earns excellent ROI.
To learn more about the property management services that we can offer you, contact us today by calling (213) 927-2117 or click here to connect with us online.