10 Mar

What to Expect When Closing A Multifamily Investment Property Deal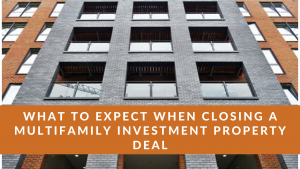 Are you closing your first multifamily investment property and are wondering what to expect from the closing process? If so, you've come to the right place!
In this article, we will provide you with information on everything you can expect to happen when you close on your first multifamily deal.
Step #1 – Offer and Acceptance
The first step in the process of closing on a multifamily deal is submitting an offer and the seller accepting that offer. Once this happens, both parties will sign the agreement of sale and the deposit will then need to be received by a 3rd party that represents the seller.

Step #2 – Time for The Inspection
As with any other residential or commercial property that you may have purchased in the past, there is also going to be an inspection period which can last anywhere between 5 and 45 days. This depends on the competitiveness of competing offers, your 1031 exchange constraints, if any, the size and scope of your investment, your multifamily investment background and resources, as well as other criteria that we help you navigate.
You're going to want to hire an inspector who will walk through and thoroughly inspect all major systems and each unit in the multifamily property from top to bottom. The inspection will help you to confirm the condition of each unit and verify if there are not any repairs or issues that should be addressed in the building.
During this period, you will also do your "due diligence" which will include reviewing the rent rolls just so you can confirm that the property matches up to the seller's income claims before you purchase it. We also ensure you get tenant estoppels if necessary. This ensures that the tenants confirm what is stated on the rent roll.
As part of your due diligence, you will also need to do a title search. This step is important because you want to find out if anyone else other than the owner that you are buying the multifamily property from actually has a claim on the building.
The title search is always done by a 3rd party like a title company so you can rest easy in knowing that this isn't something you have to do yourself.
Your due diligence should also include a property condition assessment, market survey, and environmental inspection.

Step #3 – Bank Underwriting
The next step that you will have to go through in the closing process is loan underwriting. This means that your lender will want to review your financials including your assets, liabilities, bank statements and tax returns.
While your lender is reviewing your financials, they will also inform you if there is anything that needs to be "cured" before you close on the property.
This can be anything from the bank finding out that the property was not zoned correctly, to them finding out that you still owe money to a contractor for work that was done for you years ago. Depending on the issue that needs to be "cured", this could increase the time frame for your closing so it's important to always be prepared for possible delays.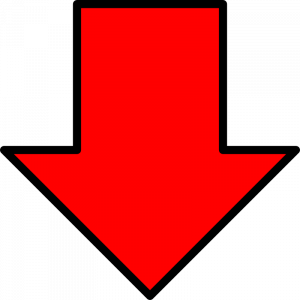 Contact MW Real Estate Group
To learn more about what to expect when closing on a multifamily property, contact us today.
MW Real Estate Group is a leader in Southern California when it comes to sourcing, acquiring, and managing multifamily investment properties.
To learn more about the services we can offer you, contact us today by calling (213) 927-2117 or click here to connect with us online.