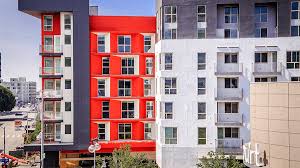 14 Dec

Is Live-Work Still a Trend in Multifamily?

Since the start of COVID-19 in 2020, it was clear that more people were working from home than ever before but now that the pandemic is slowing down nationwide the question remains, is live-work still a trend in multifamily?

The answer to this question is yes, live work is still a trend in multifamily that's here to stay, because the 'genie is out of the bottle', and more renters have seen the benefits of working from home, especially in Los Angeles where they can easily save hours per day simply by not commuting.
Life-Work Apartment Construction is Quadrupling Nationwide
Apartment construction in previous decades only provided a place for renters to live since most people worked out of the home.
In recent years, apartment construction also includes features for renters who want to work from home by providing them with enhanced wiring and plugins for electronic devices, common areas that can be used for business meetings, mailrooms, concierge services and so much more.
When compared to 2012, live-work apartment construction has increased from 10,000 to 43,000 apartments each year, especially in cities like New York and Los Angeles where a higher concentration of mixed-use buildings is being finished each year.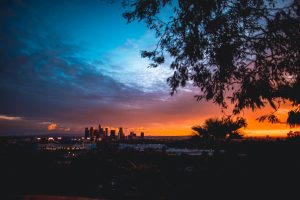 Don't Want to Work in Your Apartment? No Problem
Although live-work apartments are huge right now, some people may not want to work in their units all day because they want to get away and come home when their workday is finished.
Some newer apartment buildings have already allotted space for this by incorporating office spaces in apartment so that all a tenant must do is go downstairs to work and go upstairs when their day at work is done.
Besides live-work, today's modern apartment buildings are also including one crucial element: play.
This means that they are offering a host of daily activities under one roof (or on the roof), so that renters can have something fun and engaging to do right in their own building when their day is over.

Contact MW Real Estate Group
At MW Real Estate Group, we offer property management in Los Angeles for multifamily properties.
If you're tired of managing your multifamily properties yourself, or you're just getting started in multifamily and are looking for an experienced manager, we invite you to contact us today.
Learn more about our services by calling (213) 927-2117 or click here to connect with us online.